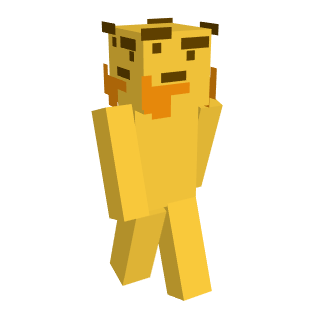 Frequently Asked Questions
Frequently asked questions about the website and its operation.
The rank of a server is determined entirely by the number of votes it has.
Visit the page of the server you wish to vote for and click the green vote button.
You will then be required to enter your Minecraft username and complete a Captcha.
You can vote for the same server once every 24 hours.
Votifier is a server plugin that lets server owners know when you have voted for them. Server owners can enable Votifier when adding or editing their servers.
More information can be found on the official plugin page.
[ click here ]
To add a server you must first
[ create an account ]
on top-mc-servers.net and verify your email address.
Once you have done so, log in and click the 'add a server' button then enter the server details.
You are only allowed to add a server if you are the owner or if you have been given permission by the owner.
If your server is offline you won't be able to add it to top-mc-servers.net until it comes back online.
If the server is online, make sure you have entered the hostname and port correctly, and also check if your firewall settings may be blocking connections from top-mc-servers.net.
If you are still unable to add your server please contact us.
Servers may be removed for any number of reasons, including:
- Suspicious voting activity. Vote botting is against our [ terms of service ] and can result in your server being permanently banned.
- Inappropriate server details. A server may be deleted if it contains content that violates our content standards (for example as part of the name, description or banner).
- Inactivity. Servers which have been listed for more than 30 days are automatically hidden from the list if they recieve zero attention from the players (as in no votes have been submitted), or there has been no update on the server details either.
Banners may be removed if they violate the content standards set out in our acceptable use policy.
For example, banners cannot be rapidly flashing/blinking or contain inappropriate material.
Votes are reset for all servers on the 1st of each month to provide fair competition for new servers.
These servers show at the top on the homepage, category and version pages and also at the top of relevant search results.
Sponsored servers can be identified by the star icon next to their name. For more information please see the sponsored servers page.
Feel free to contact us. top-mc-servers.net is not affiliated with any of the servers listed on our website, so if you have a question regarding a specific server, you will need to contact them directly.